Youth Services (on hold)
Your brain doesn't stop developing until the age of 25. Because of this, your recovery journey will be a lot different than that of an older adult. To help meet your unique recovery needs, we offer services specifically for youth ages 13 – 25 with clinicians who are trained to work with this age group. See the Youth Services we offer below.
Book a Consultation
Rapid Access Counselling (RAC)
Through a flexible drop-in format, our experienced youth counsellors will offer guidance and structure to help you sort through your personal challenges and celebrate your successes.
Life Skills Support
We match you with your own personal facilitator to help you identify, set, and meet your post-injury goals. We also help you access the resources you need to achieve the goals you've set.
Youth Support Group
Recovery after concussion or brain injury can be lonely and confusing. Our Youth Support Group connects you with others your age who are undergoing similar experiences and facing similar challenges.
Resource Centre – Coming Soon
In the Youth section of our Resource Centre, we've curated a selection of videos, webinars, articles, and recovery guides specifically for youth with concussion and brain injury.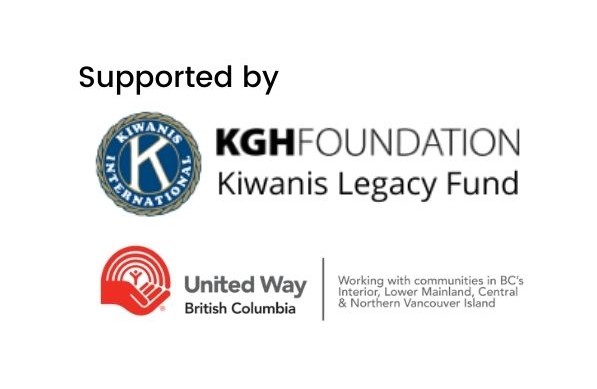 Funded Services
Eligibility Criteria
Please review our eligibility critieria:
Proof of acquired brain injury
To provide you with appropriate care, we require proof of an acquired brain injury confirmed by a physician and through medical or rehabilitation documentation.
We accept the following kinds of documentation: 
Medical proof of acquired brain injury from a:
CT scan

MRI report

Neurologist report

Physiatrist report
Other medical or rehabilitation documentation that clearly indicates acquired brain injury, such as:
Hospital records

Medical, rehabilitation, or hospital discharge reports

Neuropsychological assessment

Psychiatric report with DSM V diagnosis of acquired brain injury
We understand that getting proper documentation can be tough. Contact Us anytime if you're having trouble getting the documentation you need – we're here to help!
Age
Our Youth Services are available to those age 13 – 25. For adults age 18 and over, we offer a range of other fully funded services for adults.
Location
You must be currently living in Central Okanagan, BC (from Armstrong to Peachland).
Note: If you are outside this area, our Paid Services are offered remotely* and are open to anyone living in Canada & the U.S.
*Rapid access counselling is not offered remotely
If you don't meet the eligibility requirements listed above, Contact Us for more options or take a look at our Paid Services model to see if it's right for you.