Life Skills Support
Helping You Reach Your Maximum Potential
Every Brain Injury is Unique
We match you with your own personal facilitator to help you identify, set, and meet your post-injury goals. We also help you access the resources you need to achieve the goals you've set.
Book a Consultation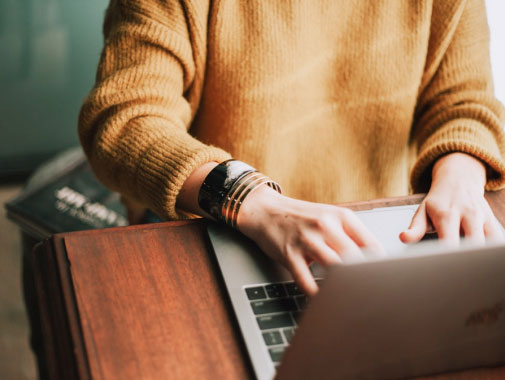 Here are several areas where we offer individual Life Skills Support:
Independent Living
We'll support you in maximising your independence in daily activities like cooking, cleaning, grocery shopping, laundry, making a budget, and more!
Mental Wellness
We can help you express and manage your emotions, navigate and strengthen emotional relationships with others, and connect you with our clinical counsellors.
Financial Management
We can help you find funding to help with rent and other bills, fill out online applications, get required documents, and apply for Disability Assistance. *Note: We do not offer financial aid
Relationship-Building
We can teach you skills and strategies for solving conflicts with others and help you develop new relationships or strengthen existing ones.
Medical Coordination
We can help you make and remember healthcare appointments, go to appointments with you, help you understand and remember medical information, and help you order and pick up prescriptions.
Social Integration
We can introduce you to community-based opportunities for recreation, volunteerism, or employment and match you with group programs that are a good fit for you.
Access to Nutrition
We can help find affordable sources of food and pick up food hampers.
Employment
We can connect you with WorkBC, help you write and distribute your resume, and help you prepare for interviews.
Volunteerism
We can help you find suitable volunteer placements and remind you to keep volunteer commitments.
Addiction
We can make referrals to substance use treatment centres and detox programs, assist you in accessing treatment facilities, and teach you how substance use affects your brain after injury.
Legal / Justice
We can help you complete applications for Legal Aid, remind you to keep legal appointments, and attend court with you if needed.
Brain Injury Education
We can help you form a greater understanding of acquired brain injury, including an overview of how the brain works, personal changes that happen after brain injury, and expected outcomes.
Funded Services
Eligibility Criteria
Please review our eligibility critieria:
Proof of acquired brain injury
To provide you with appropriate care, we require proof of an acquired brain injury confirmed by a physician and through medical or rehabilitation documentation.
We accept the following kinds of documentation: 
Medical proof of acquired brain injury from a:
CT scan

MRI report

Neurologist report

Physiatrist report
Other medical or rehabilitation documentation that clearly indicates acquired brain injury, such as:
Hospital records

Medical, rehabilitation, or hospital discharge reports

Neuropsychological assessment

Psychiatric report with DSM V diagnosis of acquired brain injury
We understand that getting proper documentation can be tough. Contact Us anytime if you're having trouble getting the documentation you need – we're here to help!
Age
Our Life Skills Support services are available to those ages 18 and over.
Location
You must be currently living in the North/Central Okanagan, BC (from Armstrong to Peachland).
If you don't meet the eligibility requirements listed above, Contact Us for more options or take a look at our Paid Services model to see if it's right for you.