Information. Strategies. Connection With Others.
Recovery after concussion or brain injury can be lonely and confusing.
To support you, we offer a variety of group programs in both Kelowna and Vernon. Programs are offered based on availability, need, and interest. See our complete list of current and past programs offered below. Feel free to call us at 250-762-3233 or send an email to info@braintrustcanada.com with an inquiries.
Eligibility: You must be a BrainTrust client to participate in our group programs. Read more here about becoming eligible for our services.
Online | Kelowna clients
Return to Balance
This group is for you if you are having difficulty accepting your brain injury. Learn to balance the physical, mental, social, emotional, and spiritual aspects of self. Concepts covered include:
redefining self after brain injury
adjusting to the 'new you'
tools and coaching for optimal living
relationship strategies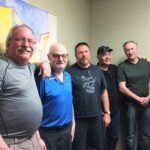 Online | Vernon and Kelowna Clients
Peer Support
Discuss and share experiences with others with acquired brain injury. 
receive resources and information for coping with post-injury life
examine and share new research in neurology
lead a session for other group members on a topic of shared interest
Online | Kelowna clients
Caregivers Support
Caregiver support group facilitated by a clinical counsellor providing tools for taking care of yourself as you care for another.
must be a caregiver of someone with a brain injury
able to provide support for caregivers from the comfort of their homes
peer mentoring and connection, along with tools for healing
can be offered in one-to-one sessions where needed
Kelowna
Managing Your Emotions
Understanding and working through emotional dis-regulation after brain injury
8-week program
CBT-based approach to emotions, run by one of our community support facilitators
provides a toolbox of effective ways to manage emotions after brain injury
suitable at any stage of recovery, available to any client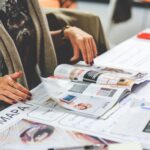 Kelowna
Cognitive and Social Enhancement
Work on cognitive skills to further neuroplasticity. 
discuss community events and news
participate in games that challenge attention, memory, and concentration
suitable at any stage of recovery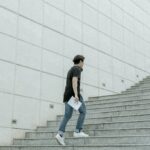 Kelowna
Substance Use and Brain Injury (SUBI)
Treatment alternative for clients with cognitive deficits; delivered at a slower pace with repetition as needed.
8-week program
education and treatment information on substance use after brain injury
goal-setting for recovery
tools for self-care
signs and strategies for managing a 'slip'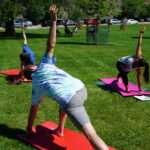 Kelowna and Vernon
Stretching in the Park
Gentle stretching in the park
range of motion exercises on socially distanced yoga mats in the park
gentle stretching to ease back into movement after isolation
Kelowna Group A: Thursdays 10:30 - 11:30am at the base of Knox Mountain
Kelowna Group B: Wednesday 1-2pm at the base of Knox Mountain
Vernon Group: Tuesdays 10:30-11:30am in Polson Park
Kelowna
Art Therapy Series
Explore and express yourself through art. Participants experiment with a variety of art forms and materials.
no previous art experience necessary
unleash the creative, intuitive side of your brain
Summer dates: June 29th, July 27th, and August 24th from 1-3pm
Previous Group Programs
| Due to COVID-19 some of our programs are on hold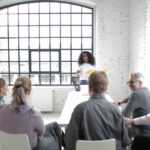 Brain Injury 101
This is an information session. If you or a loved one has a recently diagnosed brain injury, this is the place to start at BrainTrust. You'll learn about:
the effects of brain injury
strategies for managing post-injury life
how BrainTrust can help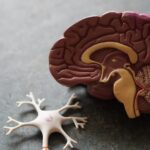 Persistent Concussion
This six-week education program is for those still suffering from concussion symptoms 3 months or more post-injury.
guest speakers (e.g. optometrist, vestibular specialist, hearing specialist)
common issues people face with persistent concussion
how to manage ongoing symptoms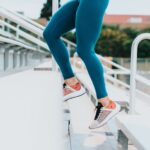 Aerobic Exercise
There are many benefits to engaging in appropriate aerobic exercise after brain injury. Research has indicated that people report fewer cognitive, physical, and emotional issues. They also tend to feel healthier and more engaged in life.
runs 3 times a week for 20-30 minutes
individual exercise plans are tracked
must have a physician's consent
Read the research on the parameters of our exercise program.
Gentle Yoga
Take part in a gentle, restorative yoga practice.
no previous experience necessary
movements adapted to meet post-injury needs
class takes place in a large quiet space at the BrainTrust office
yoga mats available; small class size
improve flexibility and balance, quiet the mind, enhance mood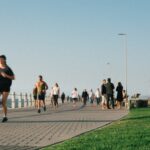 Walking Group
Walking can help improve brain function as well as general health, balance, and coordination.
meets weekly at Polson Park 
connect the with great outdoors
build relationships with others on a similar path
relieve stress; uplift mood
Mindfulness
A consistent mindfulness practice can increase self-awareness, social skills, and memory. It can also decrease anxiety and worry.
how and why to apply mindfulness in daily life
explore calming visualization techniques
mix of silent and guided meditation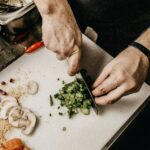 Cooking
Learn/re-learn how to prepare simple, healthy meals that follow the Canada Food Guide. 
healthy and inexpensive menu planning
making nutritious choice
shopping tips and budgeting
safe food preparation
Brain Jam
Anyone with an interest in music is welcome to attend - no musical experience necessary.
playing instruments, singing, songwriting
sharing enjoyment in music with others
fun way to relieve stress and uplift mood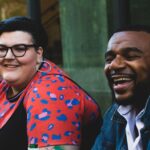 Leisure Club
Social outings in the community accompanied by a BrainTrust Community Support Facilitator. Examples include:
movies
bowling
hiking
attending a community based cultural event