Our Philosophy
BrainTrust takes care of clients and employees alike. We are a friendly team that is passionate about providing exceptional services in the Central and North Okanagan, from Enderby to Peachland. 
We strive to foster a welcoming team environment and provide staff with opportunities for professional growth and advancement.
BrainTrust employees are compassionate, skilled professionals.  We work in a culture that welcomes diversity, and honour the strengths of each team member.
We're currently recruiting for our Conference Organizing Committee. See opportunities below.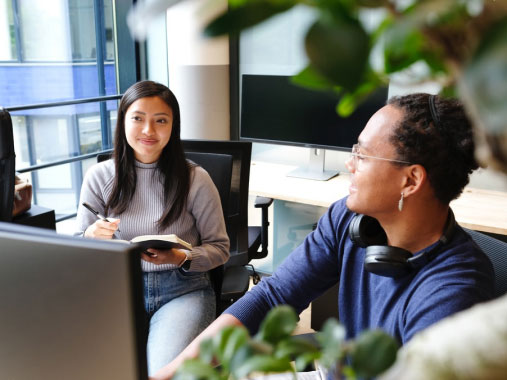 Volunteer Postings
Conference: Day-Of Volunteer
Join our Conference Planning Team!
Interested in gaining event planning experience and/or learning more about the field of concussion and brain injury? Join us as we plan for our annual West Coast Conference on Brain Injury! Sponsored by Pushor Mitchell and UBCO, this conference brings together leading minds in the field of brain injury research for a full day of learning and discourse.
About Us
BrainTrust Canada Association (BrainTrust) is a non-profit organization that provides evidence-based, person-centered services to individuals throughout the Okanagan Valley in British Columbia who are suffering from concussion and acquired brain injury.  Through collaboration and community engagement, BrainTrust raises awareness and works to reduce the incidence of preventable brain injury. 
Conference Details
West Coast Conference on Brain Injury
June 23, 2022, 8:30 AM to 6:30 PM
University of British Columbia, Okanagan Campus
Key Responsibilities
Morning Shift
Help with soundcheck

Welcome delegates

Check vaccine passports (if required by then)
Afternoon Shift
Help set up exhibitor hall

Help set up wine and cheese event

Provide venue/event information to attendees as needed
Expected Time Commitment
Morning Shift: June 23rd, 2022 – 7:00 AM to 1:00 PM
OR
Afternoon Shift: June 23rd, 2022 – 1:00 PM to 7:00 PM
Apply Today
BrainTrust is an equal opportunity employer and recognizes that our ability to provide the best service within our community relies on a diverse set of knowledge, skills and experiences.
While we appreciate all qualified applications, please note that only those selected for an interview will be contacted.