Our Team: Board of Directors
ANGELA PRICE-STEPHENS, Lawyer, Pushor Mitchell LLP
President
As a litigator, Angela has dealt with personal injury for 25 years. She is very familiar with the effects of brain injury on the injured individual, as well as family, social, and work relationships. Angela has also sustained a series of concussions from sporting activities. This has given her firsthand experience with the cumulative effect of concussions. She knows well the behavioural and emotional changes that can occur post-injury. Angela emigrated from the UK in 2006. She is married and has two wonderful, adult daughters with whom she remains very close. She enjoys dancing salsa and swing, and playing golf (which she claims to do badly, but with lots of laughs).   
DANIEL SHEA, Lawyer, FH&P Lawyers
Previous President

Dan feels called to help BrainTrust fulfill its mission. "Our clients have compelling needs and amazing stories," he says. He points to a classically trained trumpet player he knew who sustained a brain injury. A near-fatal aneurysm resulted in the loss of language, memory, and the ability to play the trumpet. A practicing lawyer, Dan has both legal expertise and experience with clients with brain injury. Residents of Kelowna since 2008, he and his wife eat, live, and breathe music. Dan is an amateur guitar player, and she is an orchestra conductor. Together they share two musical children. A self-described, former aspiring philosopher, Dan is also an avid mountain biker.
LAURIE LUNDMAN, Retired RCMP Officer
Vice President

Laurie brings both personal and professional experience in the field of brain injury to our board of directors. While playing high school football Laurie sustained his own first concussion. More concussions followed in other contact sports. During his 25-year tenure as an RCMP officer, Laurie "witnessed healthy individuals, in a second, become lifelong victims of brain injury." This led him to developing the first free bicycle helmet safety program in Surrey, and to later serving on our Board. Upon retirement from the RCMP Laurie joined the City of Kelowna Bylaw Services as a business license inspector. He is now fully retired and can't stop smiling.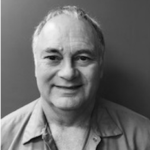 KEITH BRADLEY, Operator/Owner Bradley Beer Services
Secretary
Keith is a founding member of BrainTrust who has shown long-term dedication and commitment to our organization.  Behind his friendly smile and quiet demeanor is deep personal understanding about the impact of brain injury. In 1988, he and his wife were in a car accident that left them both with brain injuries. Despite their best efforts to cope with post-injury changes, Keith and his wife ended their marriage six years later. We are grateful that Keith continues to support our cause. He is the Owner/Operator of Bradley Beer Services, and is the proud father of two adult children, Matthew and Hilary. Keith is also a grandfather of seven. 
CYRUS AMELI, Business Management Professional
Director

Cyrus was drawn to BrainTrust by the chance to make a difference in the lives of an under-represented and under-served community.  He is a business management professional with an MBA degree and more than twenty years of experience. Cyrus has founded, managed, and served on the boards of directors of several companies and non-profit organizations during his career. He has consulted in areas of organizational development including strategy, finance, communications, marketing, and governance. While Cyrus and his family live in the Vancouver area, they have close links to the Okanagan region and spend a lot of time here enjoying the skiing, the lake, the wine and all it has to offer.
DR. MATT PETRIE, Physician, Interior Health Authority
Director

Matt believes BrainTrust fills a gap in the care of those in our community with brain injury. As an emergency physician he has experience with the assessment, diagnosis, and management of brain injury. He also sees the outcomes and effects of the full brain injury spectrum. Having also sustained multiple concussions of his own, Matt brings a well-rounded perspective to our Board. Originally from Ontario, Matt enjoys mountain biking, skiing, water sports, and local food and wine.
ERIN WEBBER, Occupational Therapist, CBI and Progressive Rehab
Director
Erin brings both personal and professional perspectives to our Board. After losing her mother to brain trauma sustained in a pedestrian-car accident, Erin became passionate about finding ways to eliminate preventable death and disability through a holistic, evidence-based approach. She is also an occupational therapist who focuses on the assessment and treatment of acquired brain injuries in rehabilitation and medical-legal contexts. Originally from the Lower Mainland, Erin lived and worked across the country before setting her sights on Kelowna as the ideal place to raise her young family and enjoy all the activities the Okanagan has to offer.
Naomi Mison, Marketing and Communications Specialist
Director

Naomi is a seasoned communications and marketing professional with over 10 years of industry experience. After her mother was diagnosed with early onset dementia, Naomi became a public advocate for people living with cognitive impairment and their caregivers. She is passionate about brain health and improving access to services. Naomi is thrilled to be included amongst such an esteemed group.  Originally from Edmonton, Naomi has lived in, and travelled to, many countries before settling in the Okanagan Valley.
MIA BURGESS
Chief Executive Officer

Mia joined BrainTrust as the Director of Programs in 2019 and was promoted to CEO in July 2020. Mia is a passionate advocate committed to increasing awareness about acquired brain injury and building collaborative networks and partnerships. She is dedicated to leading the BrainTrust team to deliver exceptional services and programs that have measurable impact and building a strong, healthy, and inclusive community for everyone. Mia has worked in the non-profit sector for over 10 years and is experienced in leadership, developing collaborative networks, system change, community development, advocacy, and program development and delivery.
KATHY CHAMBERS
Office and HR Manager

It's often Kathy's warm smile that will greet you when you enter the doors of BrainTrust. With a background in sales, she is a people person and that suits us fine. Kathy serves as administrative assistant, human resources manager, and 'Jill-of-all-trades'. Somehow, she does it all smoothly and efficiently. Kathy is happy being part of a team that helps others and gives back to the community. She and her husband, Bob, moved to Kelowna in 2015. They've made a life here that includes time for hiking, gardening, and floating on the lake on hot summer afternoons, and of course, playing with their dog, Skyler.
MOLLY RAPOSO
Office and Communications Manager

Molly joined BrainTrust in April 2021 with six years of experience in the non-profit sector.  She loves organization and finding ways to be innovative and more efficient in her work. Molly's knowledge in marketing, communications, and donor relations make her a welcome addition to the BrainTrust team. Molly's father has been affected by brain injury for over 10 years and she knows first-hand the role caregivers and family play in the lives of people with brain injury. In her personal life, Molly and her young family enjoy soaking up the sunshine and trying new things in the Okanagan.
LORI HAMILTON
Controller

A chartered professional accountant, Lori provides financial oversight to several nonprofit organizations.  She enjoys supporting those who are 'doing good' in the world. This financial guru understands the nonprofit world well. She frees us up to follow our mission, making sure we're following money rules and regulations, and spending wisely. Lori grew up in a lighthouse station on Vancouver Island and was home-schooled until age 14. This no doubt contributes to her ability to work so well independently. She and her husband, Tim, have four adult children and three dogs. They live in Lake Country and enjoy camping, boating, and the occasional wine tour.
AMANDA MCFARLANE
Client Services Manager
Amanda combines her deep fascination with the brain and her passion for helping in her work at BrainTrust. Joining the team in 2011, she has developed a strong understanding of the needs and approaches that work for people with brain injury. She is responsible for successful community rehabilitation management for clients with an acquired brain injury overseeing several of BrainTrust's major programs, including our Crime Prevention and Reduction Program, Group Programs and our Interior Health Contract. Amanda is a mother to Caidence and Cohen. She says her children are the driving force behind her will to thrive in her career. On their down time you might find them somewhere in nature, surrounded by friends and family.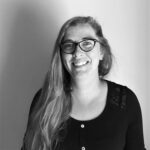 YVONNE KAISER
Crime Prevention Coordinator

Yvonne comes to BrainTrust with an educational background in Justice studies. Shifting careers in 2018, Yvonne has been focused on providing supports, in custody and community, to individuals involved in the criminal justice system through Native Counselling Services of Alberta and John Howard Society. She currently provides support to individuals with brain injury who are involved in the criminal justice system as part of BrainTrust's Crime Reduction & Prevention program. Yvonne provides a safe and judgement-free space when working with clients. She currently enjoys spending her free time with family and friends, exploring the Okanagan, and is also an avid reader.
DANA SARRIS
Community Support Coordinator

Dana has provided a strong presence at BrainTrust since 1999. He leads and coordinates services for individuals with brain injury, their families, and relevant professionals. He also maintains an active client caseload. Dana has particular expertise in finding housing for clients and helping those with substance use issues. Dana makes time for fun in his life, too. Golfing, fishing, and watching hockey and NFL are top of the list. Residents of Kelowna since 1991, Dana and his wife, Helen, have three adult children.
BRITTANY MARSHALL
Community Support Facilitator

Brittany holds a diploma in Criminal and Social Justice, and has previously worked with individuals involved in the Criminal Justice system as well as those experiencing homelessness and substance use disorders. She is a strong advocate for client-centred services and meeting each individual where they are at in their walk of life. She is drawn to this work from a deep fascination with the brain. When not working Brittany enjoys being out in nature or supporting local businesses.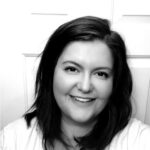 TRIANA KETLER
Community Support Facilitator

Triana started at BrainTrust as a practicum student while completing her Administrative Assistant Certificate at Okanagan College. She came back to BrainTrust as a volunteer before beginning her position as Community Support Facilitator. Along with being a Certified Administrative Assistant, Triana is a Certified Health Care Assistant and carries her education and passion for working with clients into her work at BrainTrust. Working one-to-one with clients and ensuring they feel seen and heard is a very important part of what Triana brings to her role here. Outside of work Triana enjoys spending time with friends and family.
SAMANTHA MONK
Community Support Facilitator
With degrees in Psychology and Kinesiology, Samantha's passion for learning about both the brain and the body drew her to BrainTrust. As a Community Support Facilitator, she is dedicated to strengthening the abilities of people affected by brain injury and is excited about educating the public on preventing injuries. Originally from Ontario, Sam has been enjoying the beauty of the Okanagan with her two cats and husband. In her free time, you'll find her practicing yoga, playing video games, or reading anything she can get her hands on.
RACHEL STEINBACH
Community Support Facilitator

Rachel recently completed a two-year Human Service Work Diploma at Okanagan College, following her passion for advocating for those affected by brain injury she joined BrainTrust Canada. She is eager to learn and excited about our mission and desire to enhance the lives of people we support both in their homes and in our community. Originally from the Kootenays, Rachel is passionate about coffee and cooking. In her free time she likes to get out and support local businesses, and spending time with friends and family.
CHRISTINE ATKINS
BrainTrust Concussion Clinic Manager
Christine brings significant experience to her role. With a bachelor's degree in Kinesiology, she is also a certified athletic therapist. She has additional training and experience in concussion management. Christine has completed numerous initial assessments for sports concussion patients. She has also worked with physicians to determine best management and follow-up practices. Those who connect with Christine in our Youth Concussion Clinic are in good hands.
MICHELLE VAN BILJON

Occupational Therapist
Michelle has worked as an occupational therapist for twenty years. For the last ten years she has specialized in community rehabilitation, functional assessments, and return to productivity/work for clients with physical and cognitive difficulties. She brings these skills and experience to her role in our NeuroRecovery Centre. Michelle assists clients in identifying their goals for the program and provides general program oversight. She also helps develop individualized transition plans for clients upon completion of the program. Michelle, her husband, and young son spend their free time discovering all the Okanagan has to offer and touring local lakes on their boat.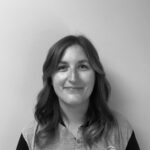 LAURA PLUMMER
NeuroRecovery Centre Coordinator

Laura has been with BrainTrust for 5 years supporting individuals with acquired brain injuries from all walks of life. Laura holds two Diplomas in Associates of Arts and Human Service Work.  In her time at BrainTrust, she has worked as a Community Support Coordinator in Vernon and managed BrainTrust's partnership with Foundry supporting youth with ABI. She currently coordinates and leads services for our NeuroRecovery Centre, working one on one with clients to support long term cognitive change with the therapeutic use of neuroplasticity so they can return to life and work. Laura enjoys spending time in nature as much as possible by camping, kayaking, or sailing.
We help those recovering from acquired brain injury and concussion