BrainTrust Canada appreciates the financial support of the following funders and sponsors.
Paul Mitchell
Pushor Mitchell LLP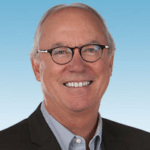 Including being one of the founding directors, Paul Mitchell has supported BrainTrust in some capacity since 1986.  
Read More
Sean Pihl
Pihl Law Corporation
Sean and the team at Pihl Law uphold a core value of giving back to the community where they live, work, and play.
Read More
BrainTrust gratefully acknowledges funding provided by Interior Health, Community Living British Columbia, and the Government of British Columbia.