You almost have to mourn your previous self, because that person is gone. But with this... you can find a way to be this new you.
Sydney - Brain Trauma Recoverer
Our PDF helps brain injury sufferers and the people around them manage their coginitive abilities, their relationships, and the lingering impacts of an injury.
Meet some of our
brain recovery champions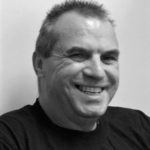 THE HAPPY HEART
Alan Stembridge
Alan was a 'Good Samaritan', whose act of kindness resulted in his sustaining a brain injury. Despite this experience, he talks about the importance of maintaining a 'happy heart' through his recovery. He's now brought that love back to his family, friends, and his work.
HER ROAD TO RECOVERY
Shelley Pacholok
On a bright and sunny July morning Shelley Pacholok and her cycling companion stopped to discuss their route. It would be the last thing Shelley remembered until two weeks later when she awoke to learn she had been hit by a truck. She has since recovered and started her new life.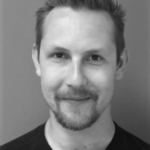 FINDING COMMUNITY
Graham Kunz
In 2002, Graham Kunz was 15 years old and living the life of many a young Canadian boy. He was a top student who excelled at sports and dreamed of a career in hockey, the game he'd been playing since he was 5 years old. Graham has also completed his recovery and returned to hockey.
Become a
brain recovery champion
today!