Dr. Angela Colantonio
Connecting Brain Injury, Mental Health, and Addictions
Individuals with concurrent traumatic brain injury and mental health conditions have been found to experience significant gaps in care. Further, they are disproportionately represented in marginalized populations such as the homeless, criminalized, and abused. Dr. Angela Colantonio will provide an overview of an innovative research program that addresses health inequities of persons with traumatic brain injury, mental health, and addictions, with a sex and gender lens.
Dr. Angela Colantonio is the director of the Rehabilitation Sciences Institute at the University of Toronto and a professor in the department of Occupational Science and Occupational Therapy.  She is also a senior research scientist at the Toronto Rehabilitation Institute-University Health Network, was the inaugural chair, and is currently leading the Acquired Brain Injury and Society team.  Dr. Colantonio heads a broad, internationally recognized program of research on acquired brain injury with a diverse focus: women, sex and gender analysis, return-to-work, work-related traumatic brain injury, violence, criminalized populations, and traumatic brain injury and intimate partner violence. She has authored over 270 publications and has given presentations to over 500 research, clinical, and lay audiences. She is a fellow of the Canadian Academy of Health Sciences, the American Congress of Rehabilitation Medicine, and the American College of Epidemiology.  In 2015, Dr. Colantonio was awarded the Robert L. Moody Prize for Distinguished Initiatives in Brain Injury Research and Rehabilitation.
Dr. Shelina Babul
Concussions:  An Acute Urgent Public Health Concern
Dr. Shelina Babul will introduce and describe what a concussion is, share what has been happening across the country in terms of concussion recognition, diagnosis, treatment, and management, and describe the Concussion Awareness Training Tool (CATT) for medical and school professionals, parents, players, coaches, and workers/workplaces.
Dr. Shelina Babul is Associate Director and Sports Injury Specialist with the BC Injury Research and Prevention Unit. She focuses primarily on sport and recreational evidence-based research and knowledge implementation with a specialization in raising the awareness of concussion recognition, response, treatment, and management.  Dr. Babul spearheaded the development of the Concussion Awareness Training Tool (CATT) and is involved in several provincial and national concussion advisory committees.  She has been recognized for her achievements with the 2014 Brain Injury Association of Canada Prevention and Awareness Award and the 2016 BC Hockey Safety Award.
Mark Watson
Four Pillar Approach to Brain Injury Recovery
Mark Watson of the Watson Centre for Brain Health will share his comprehensive program for optimizing post brain injury outcomes. It implements a four-pillared approach of cognitive training, physical exercise, counselling, and meditation. There will be a keen focus on evidence-based practice and improving overall quality of life along with stories of successful outcomes and thought-provoking ideas for the future.
Mark Watson's experience as a teacher, administrator, Executive Director, and CEO, and background in human kinetics and educational leadership serve him well in his role at ABI Wellness. Mark has seen firsthand the overwhelmingly positive impact that strengthening specific neurological capacities can have on all aspects of a patient's life., and is committed to helping those with brain injury lead more fulfilling and independent lives. A frequent speaker on the topic of brain injury rehabilitation, Mark has presented this work to public health agencies, the BC Cancer Agency, the NHL Alumni Association, and NFLPA Washington State. Mark also serves as a member of the integrated health advisory board at Kwantlen Polytechnic University.
Colin Edstrom
Managing Brain Injury in the Workplace
Brain injuries can be one of the most challenging issues to navigate in the workplace for both employers and employees. Colin will outline an employer's obligations with respect to accommodating employees with brain injury. He will also provide practical advice on making the workplace accessible to those with brain injury.
Colin Edstrom advises and represents individuals and employers in the areas of labour and employment law, workers' compensation, occupational health and safety, and human rights. He recently moved back home to Kelowna after practicing workplace law in Vancouver, and has appeared as counsel at all levels of court in British Columbia, the Federal Court, collective agreement grievance arbitrations, and various administrative tribunals including the Human Rights Tribunal, Employment Standards Tribunal, British Columbia Labour Relations Board, Workers' Compensation Board, and Liquor Control and Licensing Branch. Colin spends most of his time outside of work chasing his daughter and son, trying not to tear any more ligaments, and reading biographies about former Canadian prime ministers.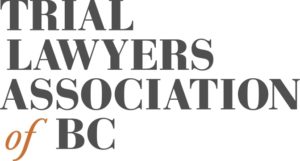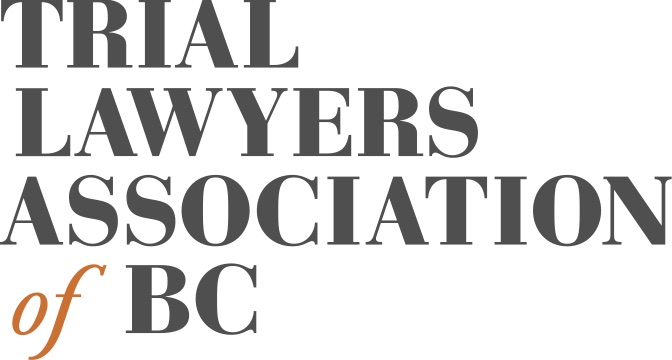 Jason McIntyre
Cognitive-Based Interventions for Success
Research has shown that cognitive behavioural therapy (CBT) can reduce reoffending for clients in the criminal justice system. BC Corrections utilizes CBT in one-to-one sessions, and Jason will share how this approach can be adapted to help clients with brain injury. An overview of custody centre programs used to assist clients in readying themselves for release will be outlined along with practical strategies for clients with brain injury.
Jason McIntyre graduated with a BSc in Psychology from the University of Victoria.and began his career supporting children with autism. He has also worked at BrainTrust Canada as a Support Facilitator and Coordinator of the BrainTrust Vernon program, where he learned the value of being an advocate.
In 2007 he became a probation officer, supervising clients sentenced to community orders in Salmon Arm and local remote communities. In 2012 he coordinated the delivery of a cognitive behaviour-based training program (Strategic Training Initiative in Community Supervision) for all probation officers in the province.  Jason currently works as a program analyst for BC Corrections where he helps provide oversight to new and ongoing programs.
Jennifer Smith
Social Marketing for Injury Prevention
The common thread linking all preventable injuries is attitude—a deeply-held yet erroneous belief that preventable injuries only happen to "other people." Jennifer will share the work done by The Community Against Preventable Injuries (Preventable), a nation-wide, multi-partner organization designed to raise awareness, transform attitudes, and ultimately change behaviour. Their goal is simple - to raise awareness of preventable injuries, and get people thinking about the attitudes and actions that directly lead to those injuries.
Jennifer Smith is a research coordinator at the BC Injury Research and Prevention Unit at BC Children's Hospital, and senior program manager for The Community Against Preventable Injuries. She first joined the BC Injury and Prevention Unit in 2013 as a highly qualified professional who was affiliated with the Automotive Research and Development Network Centre of Excellence.  Jennifer's work with the Automotive Network involved researching the epidemiology of child occupant and young driver fatalities. She currently focuses on recreational boating safety and social marketing.
Dr. Julia Schmidt
The Role of Self-Awareness and Self-Identity in Recovery After Traumatic Brain Injury
Julia will discuss changes in self-awareness and self-identity following traumatic brain injury. She will also provide evidence-based intervention strategies that improve self-awareness and consequently, improve rehabilitation outcomes.
Dr. Julia Schmidt is interested in improving everyday life for people with reduced function and participation after brain impairment. Julia's research investigates the neurological and cognitive-psychological impact of brain injury in order to determine effective individualized interventions.
Julia is a postdoctoral fellow at the University of British Columbia, funded by the Michael Smith Foundation of Health Research and the Vancouver Coastal Health Research Institute. She completed her PhD at the University of Queensland, Australia, focusing on the efficacy of cognitive interventions for people with traumatic brain injuries. Julia has over ten years of experience in clinical neurological rehabilitation in both Canada and Australia.
Jules Delorme
Fall Down Seven - Stand Up Eight
Jules will share his personal journey with brain injury and how his life changed in an instant following a serious crash on a quad.  He will share his struggles, successes, and where he gets his inspiration.
Jules Delorme is a father, brother, son, friend, an excellent cook, and also happens to be someone living with brain injury. Not only is he a fighter, Jules is also a source of inspiration to others through his 'can do' attitude. Jules' mantra, "Fall Down Seven – Stand Up Eight",  is tattooed on his arm, so he can look at it every time he falls, literally or figuratively.
Dr. Mark Ware
Cannabis and Brain Injury
Presentation Description Coming Soon
Dr. Mark Ware practices pain medicine at the Montreal General Hospital and the CLSC De L'Ouest de L'Ile. He also teaches clinical pain management including pharmacology, complementary approaches to chronic pain, and the neurobiology of pain. Dr. Ware's educational work is focused on improving pain education at all levels of the medical curriculum (undergraduate, postgraduate, and continuing medical education). His research focuses on the safety, efficacy, and effectiveness of cannabis and cannabinoids in pain and symptom management. Dr. Ware is also executive director of a non-profit organization called the Canadian Consortium for the Investigation of Cannabinoids.