REGISTER NOW FOR THE
2018 PIHL PADDLE FOR PREVENTION
Sunday, August 12 | Rotary Beach, Kelowna
A HUGE THANK YOU TO ALL THE PADDLERS, SPONSORS, AND VOLUNTEERS WHO PARTICIPATED IN THE 2017 PIHL LAW PADDLE FOR PREVENTION!
TOGETHER WE RAISED $47,500 FOR BRAIN INJURY
PREVENTION, EDUCATION, AND SUPPORT IN THE OKANAGAN.
Check out the awesome team spirit - all were decked out and ready for fun!
Over 200 more photos of the fun we had can be seen in our Facebook photo album.
The 2018 Pihl Law Paddle for Prevention will be held on Sunday, August 12.  We hope to see you there!
Sunday, August 13, 2017
Rotary Beach, Kelowna
Click the button below and then scroll down to see who is winning the race for top fundraiser!
Stand Up and Paddle for Prevention
It's time to get your team together for the 3rd annual Pihl Law Paddle for Prevention.  Register your team of four colleagues, friends, or family members for the most fun-raising event of the summer!  Whether you have a grudge match to settle or you're a first-time participant, the festivities are guaranteed to be memorable.  The race is on to win the coveted Gold Paddle now hanging in the offices of True Dental!
Registration includes the use of a board, paddle, and personal flotation device, swag bag, and barbecue lunch.  
Raise $250 or more and you will receive a $25 COSTCO gift certificate.  
Raise $500 or more and your name is automatically entered in a draw for a trip for two anywhere WestJet flies.  Along with several 'door' prizes, there will also be prizes for the top individual fundraising totals, best team costumes, and best sportsmanship.
Registration is now open to the first 50 teams - don't miss out!
The coveted Gold Paddle could be yours!
To Register
Teams made up of family, friends, etc. register as Community Teams.  Registration fee is $50 per person.

You may wish to print the guide for reference as you complete the registration process.
Note:  Team Captains must register prior to the rest of their team.
Corporate Teams must have purchased their Bronze Sponsorship ($500 fee) to receive the activation codes which enable individual members to register for the event and join the team. To make inquiries or purchase a Bronze Sponsorship please send us an email or call Talasa at 250-762-3233 ext. 113.
You may wish to print the guide for reference as you complete the registration process.
Note:  Team Captains must register prior to the rest of their team.
Everyone knows someone with a brain injury.
Stand up and paddle for someone you know.
Ron Cannan, Race MC
Our family lives by the philosophy of giving back to the community in whatever way you can, and the Pihl Paddle for Prevention fundraiser for brain injury helps raise awareness of the important and terrific work of BrainTrust Canada (which I have seen firsthand).  I am supporting the cause in honour of my oldest brother, Kim, who suffered from brain injury and mental illness and passed away in 2004.
I participate in honour of my brother, Kim.
Vicki Den Ouden
I got involved with the stand-up paddleboard fundraiser to support the amazing work of BrainTrust Canada. My brother, Mark has a brain injury, and BrainTrust has been wonderful for him. Mark enjoys attending a weekly memory class and socializing with other people who can relate to his situation. He has also attended classes to help him understand his range of emotions, and he received one-to-one coaching to get him actively involved in volunteering at a local seniors' home.  BrainTrust facilitates caregiver support groups for families, too.
A brain injury can turn your life around, and Mark has managed this with perseverance and positivity. He knows many people in his neighbourhood, and they often mention what an inspiration he is to them.
I paddle for my brother, Mark.
Zara Schultz
11-year-old Zara sustained a brain injury while figure skating in 2014.  Among other side effects, she has had daily headaches ever since. Zara's mother attends BrainTrust's Family Support Group, where other loved ones share experiences and learn coping techniques.
Zara paddles for those like herself, who unexpectedly sustained a brain injury, and for support for loved ones like her mom.
I paddle for people like me.
Three Top Fundraisers Will Win One of the Following Prizes
Inflatable Stand-up Paddleboard Bundle
Yoga Wellness Package
(more details to come)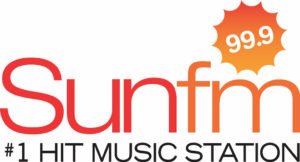 Photography generously provided by
Lipsett Photography Group.
Browns Socialhouse
Capital News Centre - Mission Fitness
COSTCO
Floatspace Kelowna
Hyba Activewear
Kelowna Paddle Centre
Kelly O'Bryans
Menchies Frozen Yogurt
Okanagan Golf Club
Olympia Greek Taverna
Okanagan Sun Football Club
TELUS
Torino Men's Clothing
WestJet