Janelle Breese Biagioni
Author/Grief & Loss Counsellor
Janelle's personal story includes losing a husband, brother, and one of her dearest friends to brain injury, all within 18 months.
Janelle Breese Biagioni is a Registered Professional Counsellor, author, public speaker, and founder of the Constable Gerald Breese Centre for Traumatic Life Losses. Her work includes A Change of Mind: One Family's Journey through Brain Injury and Life Losses: Healing for a Broken Heart. She has also been published in Bereavement Magazine, Grief Digest, and several Chicken Soup for the Soul books. In her counselling, Janelle specializes in traumatic life losses arising from a death or catastrophic injury.
Websites: www.janellebb.com, www.thehopegenerator.com and www.traumaticlifelosses.com
Dr. Harry Miller
 KGH/IHA - Clinical Neuropsychologist &  UBCO - Psychology Clinic Director 
Harry believes in developing an understanding of the person in the context of their abilities, challenges, and their life circumstances in order to best assist in the ongoing provision of their care.
With a career that spans over 25 years, Dr. Harry Miller is one of the most experienced and well-regarded clinical neuropsychologists in the Okanagan region. He's also the new director of the Psychology Clinic on the UBC Okanagan campus, which offers "broad-based" psychological services for more common mental health issues such as anxiety and depression, but is expanding to offer neuropsychological assessments for issues like memory loss and difficulties with attention and learning, and disorders including traumatic brain injury, stroke and dementia.
Martin is the co-chair of the Journey Home Task Force and CEO of a professional consulting firm passionate about serving and supporting vibrant communities.
Martin's professional focus is in helping regions work together to integrate their thinking and actions in matters of land use, infrastructure, finances, and service delivery.  His efforts are founded in the belief that by working together and committing to think holistically, communities and senior levels of government can accomplish great things. Martin has led regional collaboration projects with elected officials on infrastructure and community services across Western Canada.  He takes pride in helping leaders question the status quo, with a view to making their communities more livable for all.
Martin holds a BA (Honours) in Political Science from St. Francis Xavier University and a Master's Degree in Urban and Regional Planning from Queen's University.  He is also an avid road cyclist and a founding Director in the OGO Car Share Co-op in the Okanagan Valley.
Dr. Kyleen Myrah
Educator/Speaker/Entrepreneur
Kyleen is currently the co-chair of the Journey Home Task Force and a faculty advisor for the award-winning student organization, Enactus Okanagan.
Dr. Kyleen Myrah is an educator, professional speaker, entrepreneur and active member of her community. She is a Professor of Business at the Okanagan School of Business at Okanagan College teaching in the areas of marketing, management, and entrepreneurship. She is also President of KyCo Management, a professional speaking and corporate training company specializing in leadership development, strategic planning, and social enterprise.
Believing strongly in the value of community involvement and stewardship, Kyleen has held numerous committee and board positions with organizations such as the Kelowna Chamber of Commerce, Central Okanagan Foundation, Inn from the Cold, YMCA-YWCA, and Community Futures of the Central Okanagan.
Patti Flaherty
CONNECT Communities, President & COO
Patti reflects on the privilege of witnessing the unique journeys of people following a traumatic brain injury or stroke.
Patti Flaherty has had the privilege of working with people living with brain injury and in the health care field for 27 years.  Patti says that at CONNECT, "Our model is centred on a doing-with coaching culture where we partner with our residents to set and meet goals, and build equitable relationships through meaningful participation in the community, to help them redesign their lives. Our team of rehab professionals work in a home environment where services are created around what each person wants more of in life."
Before joining CONNECT in 2007, she was a senior administrator at Vancouver Coastal Health, responsible for the site operations of the GF Strong Rehabilitation Centre. Patti is a founding member of the Interdependence Network and the past chair for the British Columbia Brain Injury Association (BCBIA). 
Maria Reed
Westbank First Nation, Director of Community Services
Maria brings perspectives on brain injury from Westbank First Nation.
Maria Reed is the Director of Community Services for Westbank First Nation. She has worked for WFN for two and a half years and also held the role of Health & Wellness Manager.
Maria has over 25 years of nursing experience in the U.K., France, and Canada, for the last ten years. While Maria's nursing experience is varied, she has spent many years in Neurosurgery and the ER where she gained lots of experience in caring for individuals with brain injury from acute to chronic conditions.  Maria is also skilled at working with clients at varying stages of their life's journey.
Karen Mason & Dr. Paul van Donkelaar
Kelowna Women's Shelter CEO & UBCO Neuroscientist
Karen and Paul team up to explore how researching the link between intimate partner violence and traumatic brain injury has the potential to change policy, procedure, and lives.
Karen Mason is executive director of Kelowna Women's Shelter, a non-profit organization that provides emergency and transitional housing, food, clothing, counselling support, and education to women and their children who have experienced intimate partner violence.
Dr. Paul van Donkelaar is a neuroscientist and the Associate Vice-Principal, Research at the University of British Columbia's Okanagan campus. His research team examines mechanisms and effects of traumatic brain injury on cerebrovascular, sensorimotor, and neurocognitive function in contact sport athletes and survivors of intimate partner violence.
Melissa Feddersen
Canadian Mental Health Association, Foundry Kelowna Manager
Melissa is inspired daily by youth and their parents who bravely navigate complex challenges. Psychological trauma, adverse childhood events, and brain injury research are providing new ways of thinking about mental health challenges in youth.
Melissa Feddersen is a community developer, health promoter, and leader who began her career as a public health nurse with Interior Health.  From there she took on the role of Campus Health Specialist at UBCO where she served for over 15 years. During that time, she also served for two years as project lead for the Central Okanagan Child and Youth Mental Health and Substance Use Collaborative. In February 2017, Melissa took on the role of manager of Foundry Kelowna - an integrated care facility for youth and families struggling to navigate mental health and substance issues.
Matt Canzer
Pushor Mitchell LLP, Associate Lawyer
Having represented many clients who have acquired traumatic brain injury as a result of a motor vehicle incident or assault, Matt has seen firsthand the impact these incidents can have on the quality of people's lives.
Matt practices plaintiff-side personal injury litigation and prosecutes criminal offences as agent for the Federal Crown. Originally from Montreal, Matt completed his undergraduate studies in Psychology at McGill University in 2004 and earned his Bachelor of Laws from the University of British Columbia in 2008. Matt completed his articles at the Department of Justice in Vancouver and then remained with DOJ to practice tax litigation, personal injury litigation, and administrative law on behalf of a number of Federal departments and agencies.
Matt enjoys serving his community as a Director of both BrainTrust Canada and the Kelowna Apple Triathlon Society.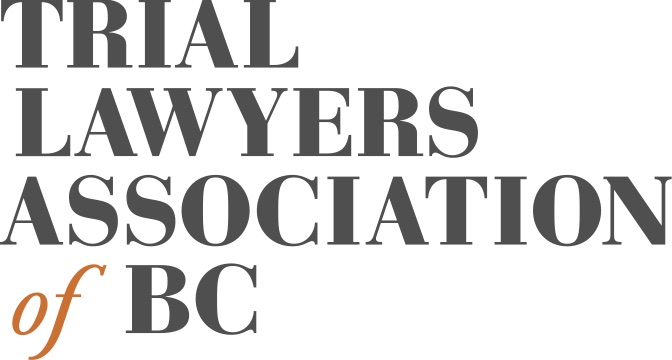 Sue McKinnon
March of Dimes Canada, Regional Manager - Vancouver Island
Sue is committed to developing the potential of others and excels in working within complex community issues.
Sue has spent over thirty years in the field of health promotion, community development, and injury prevention working primarily within the not for profit sector. She is also certified as a Human Systems Dynamics Professional.
Sue brings an extensive background in acquired brain injury and employment services, currently serving as the Regional Manager for Vancouver Island with March of Dimes Canada.  March of Dimes Canada is a multi-service non-profit organization with a mission "to maximize the independence, personal empowerment and community participation of people with disabilities."  The organization has been providing service  for over 65 years, with over 45 years of experience in the delivery of vocational rehabilitation and employment services for people with disabilities.
Shawn Mitton
WorkSafeBC,
Regional Prevention Manager
Shawn explores how our values can intersect with our choices to create a safe workplace.
Shawn Mitton is a certified Environmental Health officer with a Degree in Environmental Sciences and a diploma from BCIT in Public and Occupational Health. He has held positions on the National Executive of Canadian Board of Public Health Inspectors and the Board of Certification. He has represented WorkSafeBC on the development of many WorkSafeBC programs such as Young Workers, Health Care and Violence Prevention. 
Shawn is currently Regional Prevention Manager for WorkSafeBC. Regional Prevention Managers direct prevention officers to support WorkSafeBC's Strategic Plan and Regional Initiatives and achieve the goal of risk reduction and injury prevention. Shawn manages Prevention Division activities in the Okanagan Kootenay Region and is the manager responsible for coordinating prevention programs related to Bullying and Harassment. 
Shanda experienced several concussions as a young BMX racer. Now a competitive endurance racer she says, "I know that if you put your mind to something, you can do it."
Shanda Hill is a low-profile type of athletic phenomenon.  In 2017, she set a world record for female athletes by taking on two of the world's most gruelling deca races in one calendar year.  She has earned numerous awards and accolades throughout her brief athletic career, but somehow Shanda, 35, remains humble and focused on her goals.
Shanda got into running competitively after rehabilitating from an injury, because it allowed her to be physical and challenge herself without getting as many concussions as she did during her BMX days.
Her positive outlook is inspirational.  "For me, it was really incredible to find something I could do, rather than something I couldn't do."
(Full version of this story about Shanda.)