Abe and Gail Kroeker, Auction World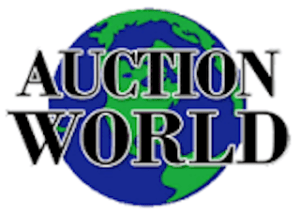 Moving Past Misconceptions
We live in busy times and with a tendency to make quick judgments based on first and often false perceptions.  Spending time with Abe Kroeker, owner of Kelowna Auction World and father of a son with brain injury, brings a reminder to challenge thoughts we assume to be true.
Kelowna Auction World is the largest public auction in the Okanagan.  Each week an array of cars, trucks, vans, SUVs, motorcycles, boats, and RVs arrives from across BC and parts of Canada.  Potential buyers (and their mechanics, if so desired) eagerly preview the newest inventory of quality vehicles and on Saturday, land amazing deals during the excitement of the live auction.  It's a thorough, well-managed process, and yet some still express uncertainty about buying from auction.
Abe explains that their reserve is based on outdated perceptions of auctions as 'dumping grounds' when in fact, many of the vehicles sold at auction are newer models with full factory warranties - the same warranty offered by the dealership.  In addition, nervous customers have been surprised to learn that the same vehicle they confidently bought from a dealership for $10,000 sold at the auction a few weeks earlier for $4,000.  Auctions aren't just for the wealthy, either; whether you have $300 or $30,000 in your pocket, Kelowna Auction World has a vehicle for you.
Ten years ago, Abe and his wife, Gail unexpectedly entered another world where misperceptions exist when their 17-year-old son sustained a serious brain injury in a car accident.  As their son lay in a coma the initial prognosis was grim; doctors anticipated Troy would not know his parents when he awoke, and hopes for recovery were limited.  Over a year later Troy was discharged from the hospital having begun the journey to learning to walk, talk, and eat again.
The Kroekers connected with BrainTrust Canada where their son participated in groups and could talk about life after brain injury without fear of being judged.  It also provided an opportunity for Abe and Gail to meet and share with others who had a similar experience.
Keenly aware of the stigma that can surround those with brain injury Abe remarks, "It's amazing how many people do have brain injuries and are affected…you don't really even know.  It's pretty easy to go out and see someone or to judge them and talk, but you know what?…You don't know their life or what happened to them or what they've been through…When you see someone struggling or maybe getting a little tongue-tied…or there's something they can't quite figure out that seems very simple, don't be too quick to judge…"
Abe and Gail are committed to giving back to the community that has supported them. They sponsor numerous charities and fundraisers including BrainTrust Canada.  In June 2016 they hosted their second 'Ultimate Auction' with all of the proceeds - over $33,000 - being donated toward brain injury prevention, education, and support, so that others can benefit as they did.
Troy's brain injury is permanent and he continues to experience side effects today.  Now 27, he has his driver's license again and occasionally drives for the family business; quick to tire, regular employment is not an option.  His old friends have less time for him as they begin new careers and start families.  Abe says his son - a know-it-all, 'wild child' as a teenager - has become a humble young man adored by his five-year-old nieces.
It's a delicate balance for the families of those with brain injury, ensuring that loved ones get the support they need and the respect they deserve.  The Kroekers are a family that does it well.