Paul Mitchell
Pushor Mitchell LLC
Early in his law career, Paul Mitchell began seeing an increasing number of brain injury files and discovered that services for those with brain injury were limited.  In 1986, he and other stakeholders formed a Society seeking greater support for those affected by brain injury.  
Abe and Gail Kroeker
Auction World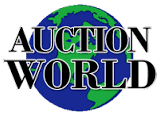 We live in busy times and with a tendency to make quick judgments based on first and often false perceptions.  Spending time with Abe Kroeker, owner of Kelowna Auction World and father of a son with brain injury, brings a reminder to challenge thoughts we assume to be true.  
Sean Pihl
Pihl Law Corporation
Sean Pihl is proud of the community-minded team at Pihl Law Corporation.  He points to the influence of both a former school counsellor and his wife (also a lawyer at Pihl Law) in upholding the value of giving back to the community, and his extensive volunteer background stands as an example for many.